Neighbor apprehends criminal
Welcome to FordTruckClub.net
Welcome to FordTruckClub.net, the internet's premier Ford truck community! You are currently viewing our boards as a guest which gives you limited access to view discussions and access other forum features. By joining our free online community you will have access to post topics, communicate privately with other members (PM), respond to polls, upload content and access many other special features. Registration is fast, simple, and absolutely free so please, join our community today!

Forgot your password? click here.

Currently Active Users Viewing This Thread: 1

(0 members and 1 guests)
February 15th, 2012, 02:51 PM



Join Date: Jun 2009

Location: Kyle, TX

Posts: 1,711

Likes : 28

Liked 5 Times in 5 Posts
Neighbor apprehends criminal
---
---
Double(. Y .)Dee
SSG, TXARNG
OIF III ('05) & OIF VIII ('10)
Least knowledgeable when it comes to the whirly, spinny things.
How To Use The FTC Gallery
Check out the Truck of the Month forum and vote!
2004-2008 F-150 Specific How To's:
VIN Decoder
Gotts Mod - 4.6L (5.4L similar)
Big 3 Upgrade
Seat Removal
Interior Door Disassembly SCrew (RCab/SCab similar)
Interior Trim/Carpet Removal
"Fighting is not handing out cookies, it's gunfire and rockets, and there will be casualties." - Haji Khalifa Mohammad Shah
February 15th, 2012, 03:08 PM



Join Date: Oct 2010

Location: Pennsylvania

Posts: 2,866

Likes : 39

Liked 23 Times in 19 Posts
---
Read the article and thought he was a bad ass cowboy with a 500
Then I watched the video and seen a dude with a desert eagle. and he seemed like a friggin goof ball.
Either way, good for him.
---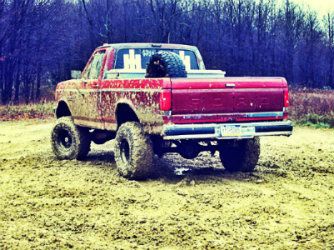 1990 F150XLTLariat. 300I6. ZF. BDS. 36x16.5x15FC. SAS under construction.
How to: FTC Gallery.
How to: Brick steering column.
How to: Wiper motor removal.
Shop Class 101.
Door Tag Codes.