Oil pressure dance.
Welcome to FordTruckClub.net
Welcome to FordTruckClub.net, the internet's premier Ford truck community! You are currently viewing our boards as a guest which gives you limited access to view discussions and access other forum features. By joining our free online community you will have access to post topics, communicate privately with other members (PM), respond to polls, upload content and access many other special features. Registration is fast, simple, and absolutely free so please, join our community today!

Forgot your password? click here.

Currently Active Users Viewing This Thread: 1

(0 members and 1 guests)
February 16th, 2012, 10:02 PM



Join Date: Oct 2010

Location: Pennsylvania

Posts: 2,866

Likes : 39

Liked 23 Times in 19 Posts
Oil pressure dance.
---
Comin home, 65 on the highway running hot in 4th gear I noticed the oil pressure dropping off. It was dancing around the N and at one point dropped off to zero. No cel.
Grab 5th and lower rpms it went back up back where it usually does and stayed in R, then from the exit and down through town it stayed at the O like normal.
When I revved it sitting still it dropped off again once I hit 3k rpm.
It was raining all day so my initial though it maybe electrical since the oil pressure gauge is less than a gauge, more an idiot light. 6psi and it hits on.
So.. any ideas? I didn't smell any burning or hear anything odd.
I is scuurreedd.
---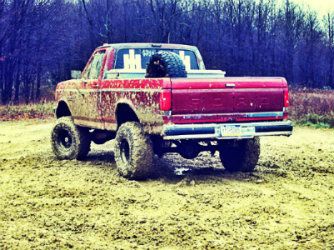 1990 F150XLTLariat. 300I6. ZF. BDS. 36x16.5x15FC. SAS under construction.
How to: FTC Gallery.
How to: Brick steering column.
How to: Wiper motor removal.
Shop Class 101.
Door Tag Codes.
(View-All) Members who have read this thread : 16
90f150xltcenturion , ASwaff400 , BigBlue79 , bikertrash3531 , Booba5185 , cools , DoubleDee , JSoko , KenHolton , Klitch , nine5flareside , Russo2 , Scorekeeper58 , tylerbotts , whitesleeper , windigowolf