Finally, a car.
Welcome to FordTruckClub.net
Welcome to FordTruckClub.net, the internet's premier Ford truck community! You are currently viewing our boards as a guest which gives you limited access to view discussions and access other forum features. By joining our free online community you will have access to post topics, communicate privately with other members (PM), respond to polls, upload content and access many other special features. Registration is fast, simple, and absolutely free so please, join our community today!

Forgot your password? click here.

Currently Active Users Viewing This Thread: 1

(0 members and 1 guests)
September 29th, 2013, 10:26 PM



Join Date: Oct 2010

Location: Pennsylvania

Posts: 2,866

Likes : 39

Liked 23 Times in 19 Posts
---
| | |
| --- | --- |
| I had those reverse glow gauge things once.. they lasted two days and the inverter box fried itself. | |
---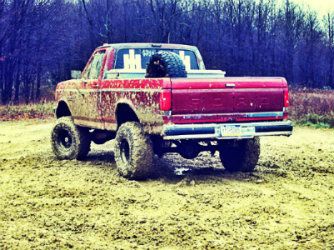 1990 F150XLTLariat. 300I6. ZF. BDS. 36x16.5x15FC. SAS under construction.
How to: FTC Gallery.
How to: Brick steering column.
How to: Wiper motor removal.
Shop Class 101.
Door Tag Codes.
October 2nd, 2013, 09:21 AM



Join Date: Jun 2011

Location: NW TN

Posts: 576

Likes : 0

Liked 12 Times in 9 Posts
---
| | |
| --- | --- |
| Ok Booba, I thought that was what it was. That would be a neat option for my truck but I don't think about time much and the auto is more a aggravating at times than help for me personally. Cool option for all windows though. | |
---
1993 F150 XLT, 5.8 with E40D, Tow and Handling Package. Fully loaded from factory as truck was special order. Mods: Extang Snap on bed cover. 2" drop in rear, Six Liter Tuneup, NOS 66-72 Ford Air Foil Antenna, Planet Auto Red Ford Oval (grille). Diamond Clear Headlight Package, Bumper Guards, F350 Brake Conversion, Slotted/Drilled Front Rotors, 3 row alum radiator with Mk VIII elec fan. and much more to come!
(View-All) Members who have read this thread : 23
91klunkr , ASwaff400 , BigBlue79 , bikertrash3531 , Booba5185 , catmechanic07 , DoubleDee , glc , Hank Hill , Hazzardousmat , JSoko , Klitch , nflfreak43 , Ridgerunner , Russo2 , Scorekeeper58 , skatebowd , Steve , The Frankster , Tr00b , TwoStroke , tylerbotts , vivianchapman
Similar Threads
Thread
Thread Starter
Forum
Replies
Last Post
Finally saying hello

zmr2010

New Member Introductions

5

December 23rd, 2010

01:35 PM

Finally!

The-LI-Redneck

FTC NorthEast US


4

March 18th, 2010

08:56 AM

Finally................

2004FX4F150

Garage Talk: Wheels & Tires

24

January 16th, 2010

12:14 PM

Finally got my lift

TazDevil07

2001-2011 Ford Ranger


8

October 29th, 2009

03:03 PM